HVAC App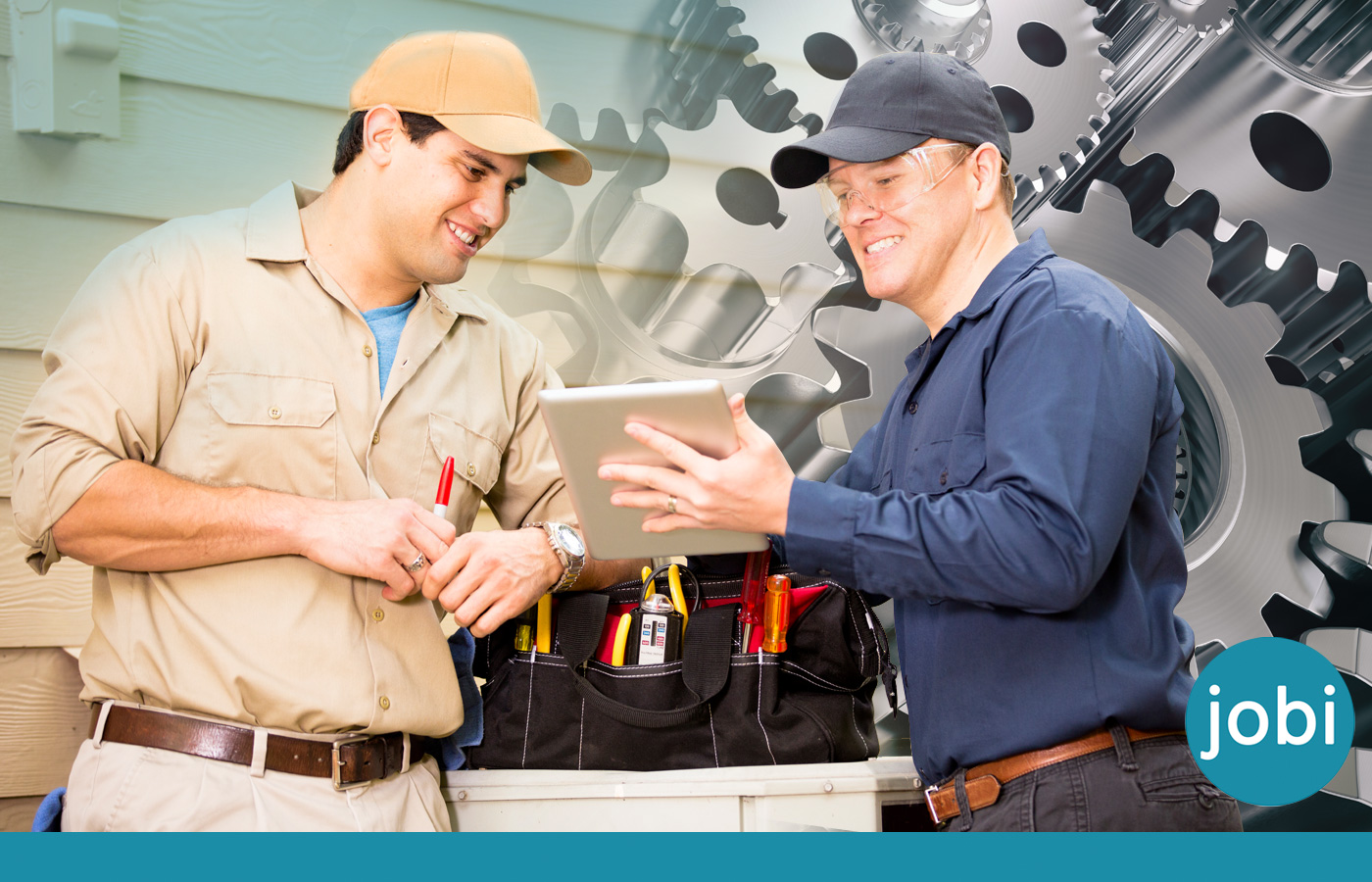 When you are working in the field as a HVAC contractor, job scheduling could keep your workload organized and efficient in a way that you haven't experienced before. Ensuring maximum profit levels is important, and with a HVAC app, you can streamline the way that you work, with the hvac flat rate pricing software your entire fleet will be synchronized and you can rest assure your clients are getting service options along with the best pricing. The Jobi Pro App will be the answer to your scheduling issues. Without exaggerating, Jobi is the app that can allow you to run an entire business – from scheduling to invoicing – from the palm of your hand. With the world moving toward more technology, you can be ahead of the curve with Jobi and the features on this app can smooth your services, keeping your customers completely satisfied every step of the way.
Call: (877) 765-6304
Stay In Control Of Your HVAC Business
It's not just your business that is evolving and growing, technology is too. This means that now more than ever, you have the power to control the way that you work. Efficiency means something to your customers, and with the right operations management software, you can keep track of the way that you work, staying aware of sales and technician performance. Performance is one of the most important things to watch, because once standards start slipping, your business loses its reputation. However, with service dispatch software built into the Jobi HVAC contractors app, you get the best of both worlds. You can take a glance at your phone and know more about the performance of your staff as well as keeping up with sales, helping you to know exactly where your business stands with the customers.
HVAC App Features That Count!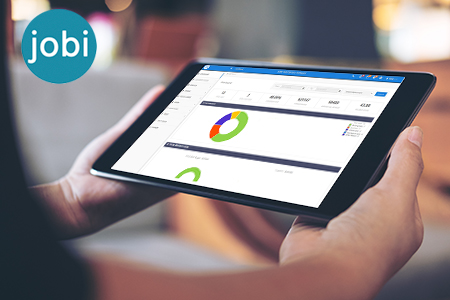 With an all in one dispatch app, you can keep your team as connected as possible. Jobi aims to to help you to easily dispatch your staff, track them with the jobs that they are doing and using QuickBooks integration to maximize revenues with realtime paperless invoicing and paperless service agreements. When you get sick and tired of accounting processes being overly complicated and long-winded, you'll love the way that Jobi makes your life easier. Import and export data directly QuickBooks, making it easier to watch those numbers and track your payments.
The service scheduling software features also provides you with whatever you need to schedule calls with a click of a button. Being able to do it all from your phone can help you to help your jobs go as smoothly as possible. It works in three steps: take a call for a job, send a technician and get paid – simple as that! Keeping track of it all with your smartphone ensures that you have the smoothest possible experience with getting a job completed.
The Jobi app can help you to build custom pricing options whenever you would like. You can customize the flat rate pricing book right in the Jobi App realtime. You can stop offering the same old services that other HVAC contractors would offer, because with Jobi you can create new ones on the go. Customers love getting customized pricing that is built to complete the job, and you can offer exactly that. Keeping things simple is the aim of the game and you can do this while continuously upgrading your company.
Field service management is far easier when you have a real-time company dashboard at your fingertips. Keep track of everything regarding your business and find all the tech info that you need to make a job easier for you. Customer history, previous repairs and more are available to you to offer the ultimate in field service to your clients. Your conversion rates will skyrocket with the Jobi app helping you to get every job done – on time, every time.
Affordability. Simplicity. Jobi.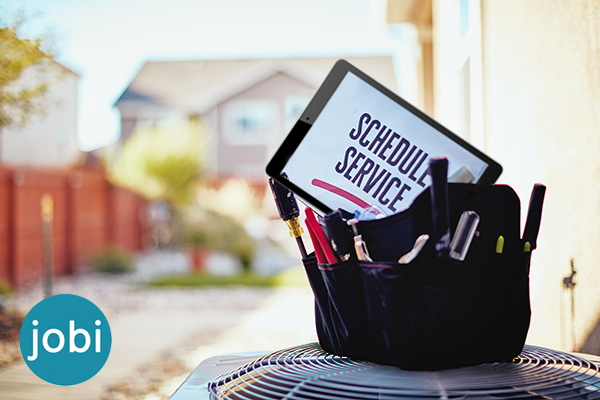 Considering what you get with the Jobi field service scheduling software, you'd expect it to be expensive, right? Well, you don't have to worry about the cost of this software for your HVAC company because our software is 100% affordable because it more than pays for it's self with an average of 398% revenue increasing for small businesses, no matter what level you sign up for. This has been designed in this way, so that you can get the best service without breaking the bank. You should be able to solve your biggest business issues without spending over your budget, and our app for service technicians has been created with problem solving in mind. Don't let us talk you into it, though, Jobi has everything in spades and we know that you'll be convinced simply by signing up.
Maintain Connection
As a HVAC contractor, it's going to be up to you to ensure that connections in your business are maintained at all times. Technicians in the field need the right management and your app on your smartphone can help you to do just that. Dispatch software such as this can allow you to deliver the most effective service possible while maintaining contact and efficiency with your staff.
You can fully utilize the GPS tracking in the dispatch app software and instant messaging service to stay connected to all of your technicians at all times while out on the job. Tracking jobs in real time can also enable you to stay as efficient as possible. You have the ultimate in control with Jobi, and you can set up your services at the click of a button. Receive jobs, get technicians dispatched and take payments – all with one, efficient and handy app that can streamline your entire business process. You can even access the app offline, allowing you to access all the information that you need from your phone. This is business monitoring of the 21st century in a way that you've never experienced it before.
Streamline Your Dispatch Services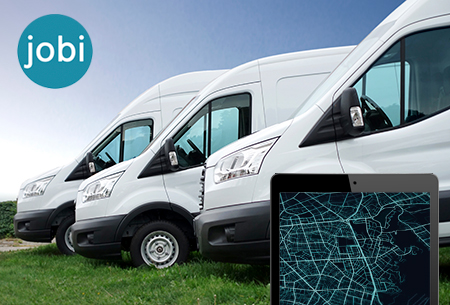 Jobi is the service dispatch software that could change the way that you do your business and the way that your technicians do their job. Efficiency, convenience and the ability to continuously stay connected is an irreplaceable tool that works for the whole team. Take a closer look at our software and contact us today for more information about how to sign up to this prestigious app. Let us help you to change the way you do business.
Economy
Companies with 3 users
Call (877) 764-6304 to setup your account
Bronze
Companies with up to 7 users
Call (877) 764-6304 to setup your account
Silver
Companies with up to 17 users
Call (877) 764-6304 to setup your account