Jobi Pro App for Contractors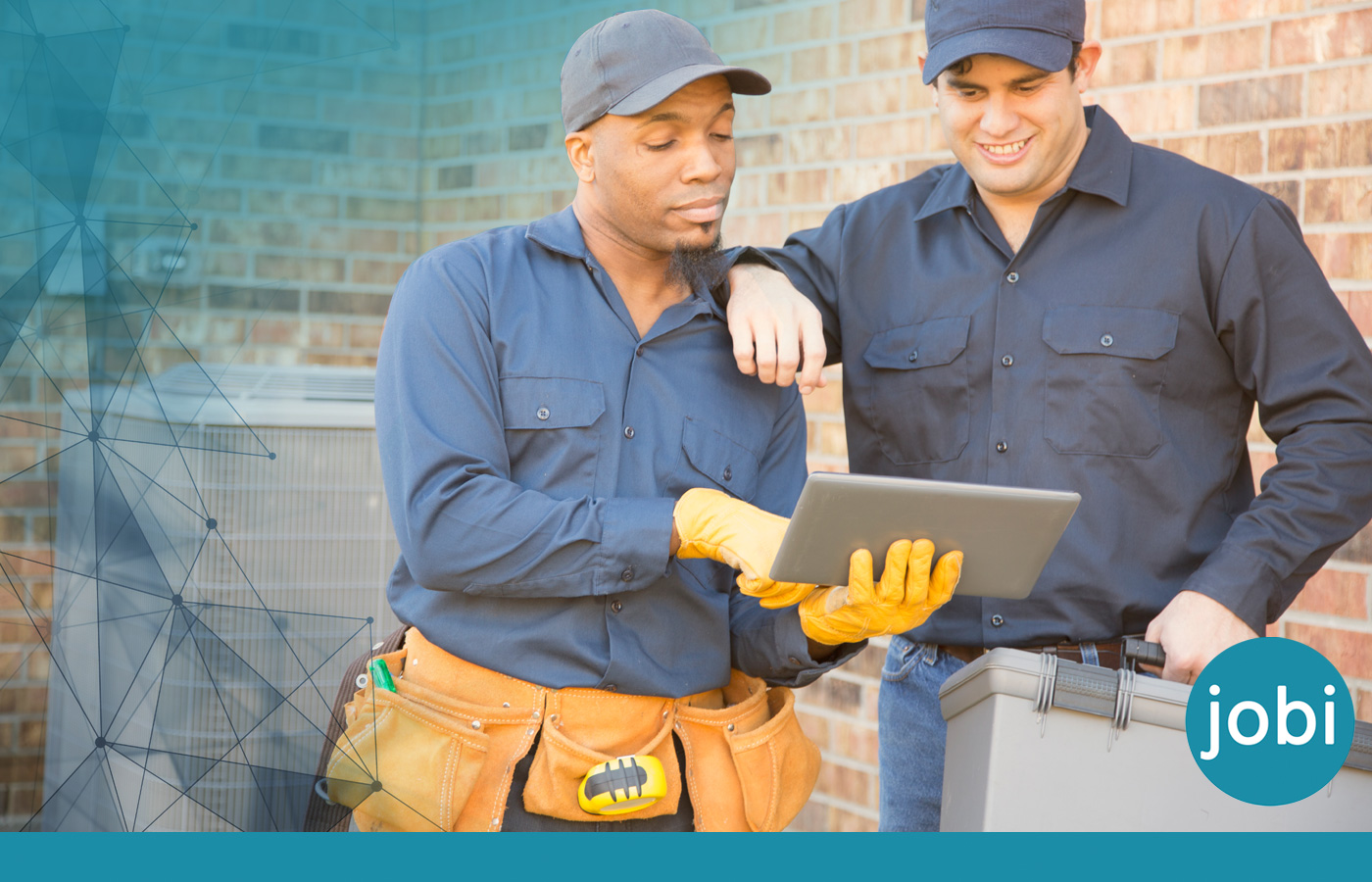 Your business can suffer from a range of problems. All sorts of things can go wrong, and you might not even realize that some things are an issue. However, no matter what problems you have, there are always smart solutions for them. These days, turning to technology is often the best way to find a quick solution to any issue that your business is experiencing. You can make things faster and more efficient by using the right software and applications for your company. If you're in charge of solutions for a contractor company, you can't pass up on the opportunity to solve things with the right app. Jobi contractor business software is ideal for untangling a number of key problems.
Call: (877) 764-6304
Improve Communication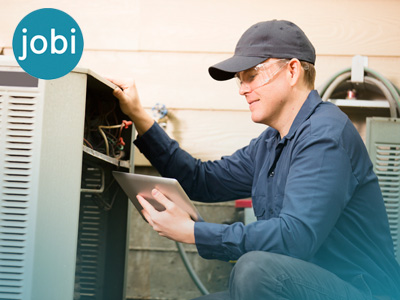 Every business needs to have excellent communication. For contractors, it's even more important. If you have some people sitting in an office and other working out in the field, in your client's home or businesses, staying in touch immediately becomes more difficult. Fortunately, the advance of technology makes it much easier. Jobi is designed as a mobile workforce dispatch software, allowing you to manage your technicians when they're out on a job. Communicate with them more transparently through the Jobi app, and improve communication with your customers too. The homeowner app makes it easier for your clients to stay in touch and book you directly. Service call tracking and recording make everything a breeze.
Increase Productivity
When you don't have all your employees working in one location, ensuring productivity doesn't come easy. You can't accompany them on every job, so you don't know whether they're using their time as wisely as they should be. The right app can change that, allowing you to keep an eye on them and improve productivity. Using Jobi, you can track your technicians and their vehicles so that you know where they are and when. With GPS data and real-time information, you can make better decisions about how your employees should be spending their time. You can also boost productivity rates by cutting out time-wasting tasks and making everything easy with the app.
Get Organized With A Click
Being organized is tough. There's a lot to consider, from calls and paperwork to employee timesheets and payroll. It's hard to run a business smoothly and stay on top of everything. One thing that really helps is to have as few pieces of software as possible. The more you can do from one app, the better it is for your business. And when there are things that you can't do from the same app, you can integrate it with others. For example, Jobi allows you to create paperless invoices and take payments realtime. But when you need to do more with your finances, you can connect to QuickBooks to import and export, making your accounting easier.
Informed Technicians
Your technicians need to know what they're doing when they're out on a job. They should know what you expect from them, what to offer customers, and how to answer questions. But if they're confused about what they should be doing, it's not going to be great for business. This problem can arise from poor communication, but can easily be solved with the right app. Technicians will always know what job they're going to next with quick scheduling from our job dispatch software while offering clients options with the built in customizable flat rate pricing menu. And they can have quick access to different pricing levels and plans, so they know what they can offer to customers.
Going Paperless Opens Up Opportunity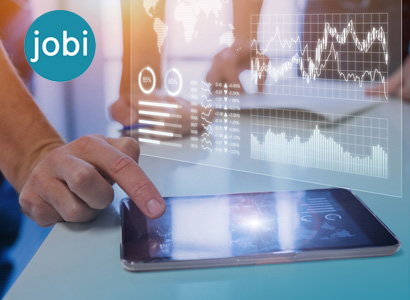 We have entered the data age, where collecting and making use of different types of data is becoming more and more popular. With the right data and analytical tools, you can make improvements in various areas of your business. But if you don't have the data available, you could be missing out on a lot of potential ways to boost your company. Jobi gives you a real-time company dashboard so that you can see customer and tech information more easily. From sales information to technician performance and goal setting, you have the tools and data to make more of your business.
Offer Clients Service Options With Ease
Upselling can be difficult for small businesses to do, and particularly difficult for service companies. You don't want to appear to be too pushy, so you might advise your technicians not to be too forward, or they may even be hesitant to be too assertive about suggesting further work. However, you could be missing out on valuable profits if you're too shy about upselling. Many people actually prefer to have a number of service options, which is why Jobi's service options are ideal. You can offer clients a choice without feeling like you're being too pushy. Watch the video below to learn how Jobi Pro app can help.
Stay Connected with Customers
Do your customers feel like they're not as connected to you as they want to be? Perhaps they think that it takes too long for them to book a job with you. The Jobi Pro app will keep you connected with your clients through service agreements and the jobi homeowner app. You can be more connected with Jobi Pro app for you and them. Connect the use of the Jobi homeowner app to the contractor dispatch software and everyone will be much happier. Your clients can quickly and easily book you directly, and you can review and assign a job just as conveniently. Clients can also see their history and check their warranty information, all from the same place.
Paperless Service Agreements and Realtime Invoicing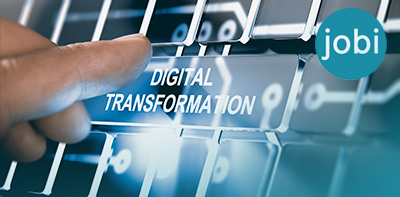 Businesses are going paperless. Paper is still good for some things, but it's much easier and eco-friendly if you don't have to juggle files and filing cabinets full of it. If your business still hasn't completely digitized and you're feeling overwhelmed by paper, the Jobi app for contractors can help you get rid of the mess and optimize your service business. Being able to create, sign and send invoices digitally means there's no need for paper and you can do everything instantly too. This helps to facilitate faster payments too, with card payments made easier for both customers and technicians.
One app for your contracting business can solve a whole host of problems. Jobi is designed just for contractors to make your business better and make your customers and technicians happier.
Economy
Companies with 3 users
Call (877) 764-6304 to setup your account
Bronze
Companies with up to 7 users
Call (877) 764-6304 to setup your account
Silver
Companies with up to 17 users
Call (877) 764-6304 to setup your account