Plumbing App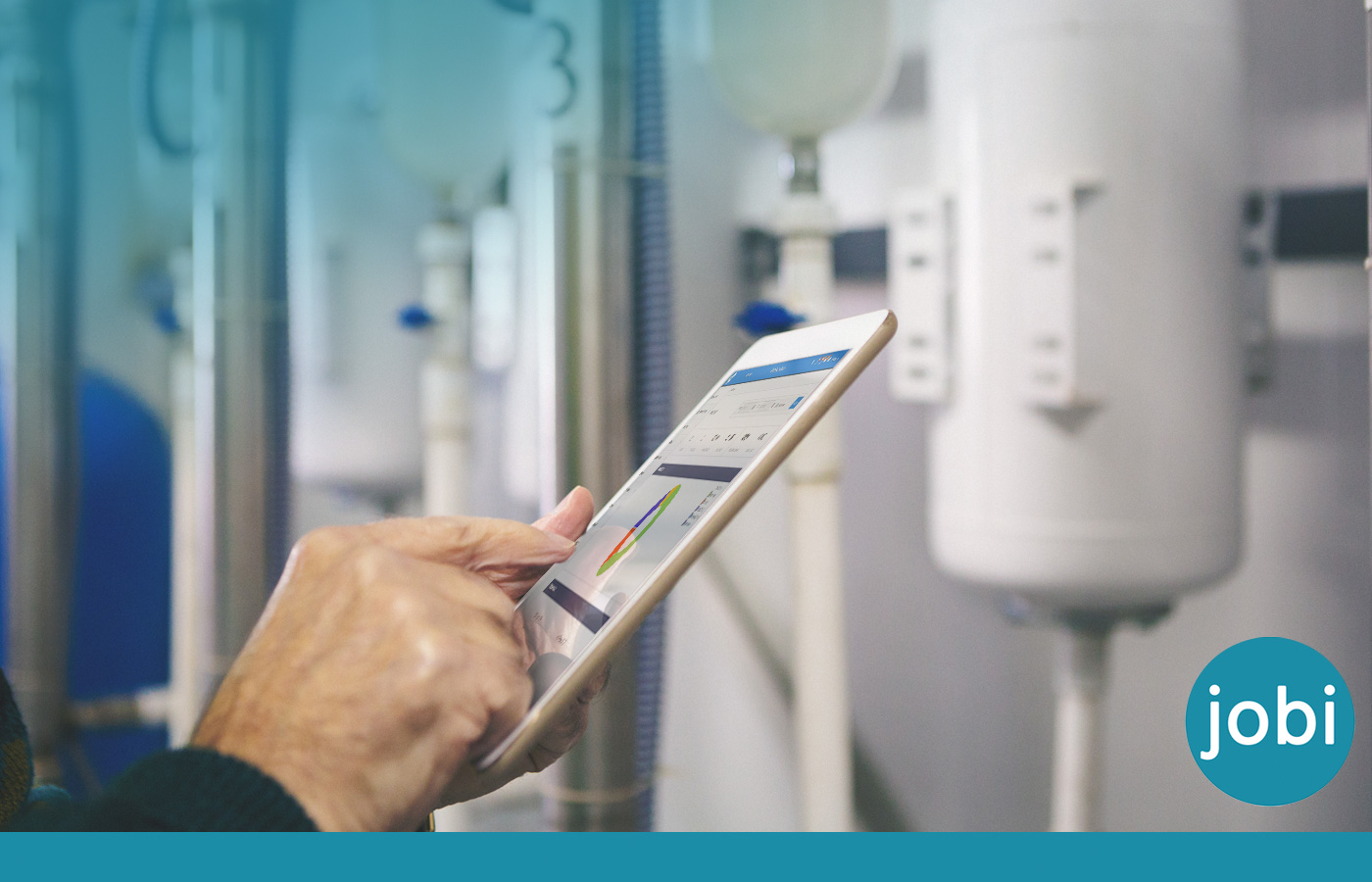 When working in the field as a plumbing contractor or running a team of plumbing technicians, you naturally want to focus solely on ensuring that clients are treated to the best service possible. Traditionally speaking, though, administrative processes like scheduling and invoicing cause major stumbling blocks by consuming far too much of your time. The Jobi Pro plumbing service app makes this a thing of the past by providing a comprehensive approach to those outside issues, enabling you to focus on providing a world-class service to an even greater number of clients.
Call: (877) 765-6304
Whether working for homeowners or B2B clients, the Jobi plumber App is a must-have tool for any modern plumbing business, including sole traders. Managing the logistical and financial elements of handling your projects has never been simpler.
The Plumber Contracting App At A Glance
The Jobi App is particularly good for plumbers and plumbing business owners as it offers a fast and convenient way to streamline the business. It offers a range of features that can be utilized during the scheduling phase, project itself, and post-completion paperless invoicing and accounting elements.
As an organizational tool it has the capability to increase production speed, accuracy, and transparency. It can change the way that technicians handle their work for the better while additionally enhancing the managerial elements of the owner's job. Ultimately, this allows you to stay connected to every aspect of every project realtime.
Jobi Pro Plumbing App Features
Jobi Pro is an all-in-one solution that can aid your plumbing business in a whole host of manners. This is made possible due to a number of fantastic features aimed at providing your business with the very best invoicing, scheduling, and communication opportunities on the market. Here are five that make it the only contractor service software that you'll ever need.
Service visit scheduling: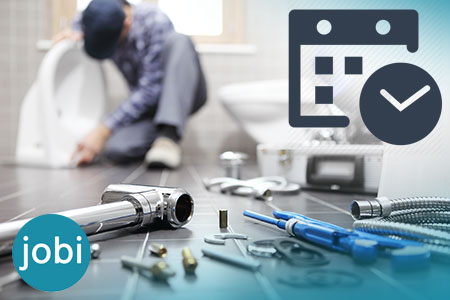 Booking and managing appointments play a central role in any plumbing business, irrespective of whether you're a local sole trader or the owner of a franchise. With Jobi, scheduling service calls is possible at the click of a button while all bookings are collaborated to avoid duplicates or double bookings. Technicians can even use the software to plan out their day's work for greater productivity.
GPS tracking:
As the owner of a plumbing firm, the ability to have GPS tracking where technicians are placed can make a huge impact. The service dispatching software enables you to monitor all positions. Aside from the internal benefits of analyzing individuals, this provides optimal transparency for clients. Great communication makes a significant impact, especially if traffic delays and other outside issues have taken control.
Multi-tiered servicing:
The plumber contractor App offers many versatile features, but the ability to offer various levels of service is among the best. All clients are unique, as are the projects themselves, which is why a customizable flat rate pricing book is built into the Jobi Pro App. The option to offer budget, mid-range and comprehensive services lets you reach a bigger audience. Meanwhile, the ability to integrate existing prices and build custom pricing in a straightforward manner is particularly pleasing.
Real-time paperless invoicing:
After completing the job, getting paid is the most important item on your checklist. Jobi's real-time paperless invoicing allows you to create branded, itemized invoices (that even include extra services such as warranties and service upgrades) in a matter of seconds. It can also be integrated with Quickbooks, PayPal, Authorize.net, and Stripe. This makes life easier for the clients while filing and accessing invoices is easy too.
Actionable analytics: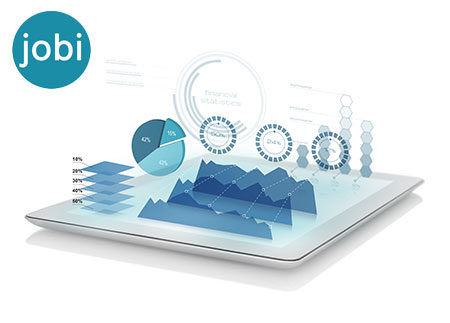 In addition to the plethora of immediate benefits, the use of visual analytics allows for far better monitoring possibilities. The insight can be used to facilitate sales tracking while call tracking capabilities even offer the chance to see where technicians are going wrong in terms of selling upgrade services. When your business is able to identify and correct its shortcomings sooner, growth and sustainability should soar.
Essentially, Jobi's plumber service scheduling software and invoicing facilities can be used to improve the operational elements of the business before, during, and after the project. Perfect.
A Plumber Contractor App That Adapts To Your Needs
Boasting a field service scheduling software that can aid the business is one thing, but the Jobi plumbing contractor App goes one step further by offering a personalized service for all clients. Aside from providing the very best service, this guarantees greater value for money.
The Apps for service technicians and business owners alike are available in multiple package types, starting for companies that have three or fewer users. The service can be changed as your business grows in size. Meanwhile, the integration of the items mentioned above ensures that the service can be customized to suit your venture. After all, there is little point in wasting time with features or items that aren't required.
Given that it is shown to increase revenue by almost 400%, Jobi is a worthy investment for any plumbing company. The paperless service agreements for contractors can be utilized to save time and money while aiding the company's bid for eco-friendly status. Crucially, the possibilities of the field service management software can be enjoyed with immediate results. Furthermore, the transition is particularly simple.
While the plumbing contractor App can be accessed on many devices, the fact it can be utilized on smartphone and tablet is particularly ideal. This enables you to stay connected even when you're in the field. Likewise, all technicians will be able to remain connected at all times, ensuring that the entire venture runs smoothly and efficiently.
Regain Control In The Field Today
Jobi is an ideal solution for plumbing companies of all sizes and can completely transform the process of scheduling appointments, managing technicians, and handling payments. It's a software service that will bring improvements for employers, employees, and clients alike while it can be utilized with almost immediate gains that ultimately enhance the company's bottom line.
Call one of our advisors today to learn more about the software App and what it can do for your business. The future of your plumbing company will look brighter than ever.
Economy
Companies with 3 users
Call (877) 764-6304 to setup your account
Bronze
Companies with up to 7 users
Call (877) 764-6304 to setup your account
Silver
Companies with up to 17 users
Call (877) 764-6304 to setup your account