Electrician Business Software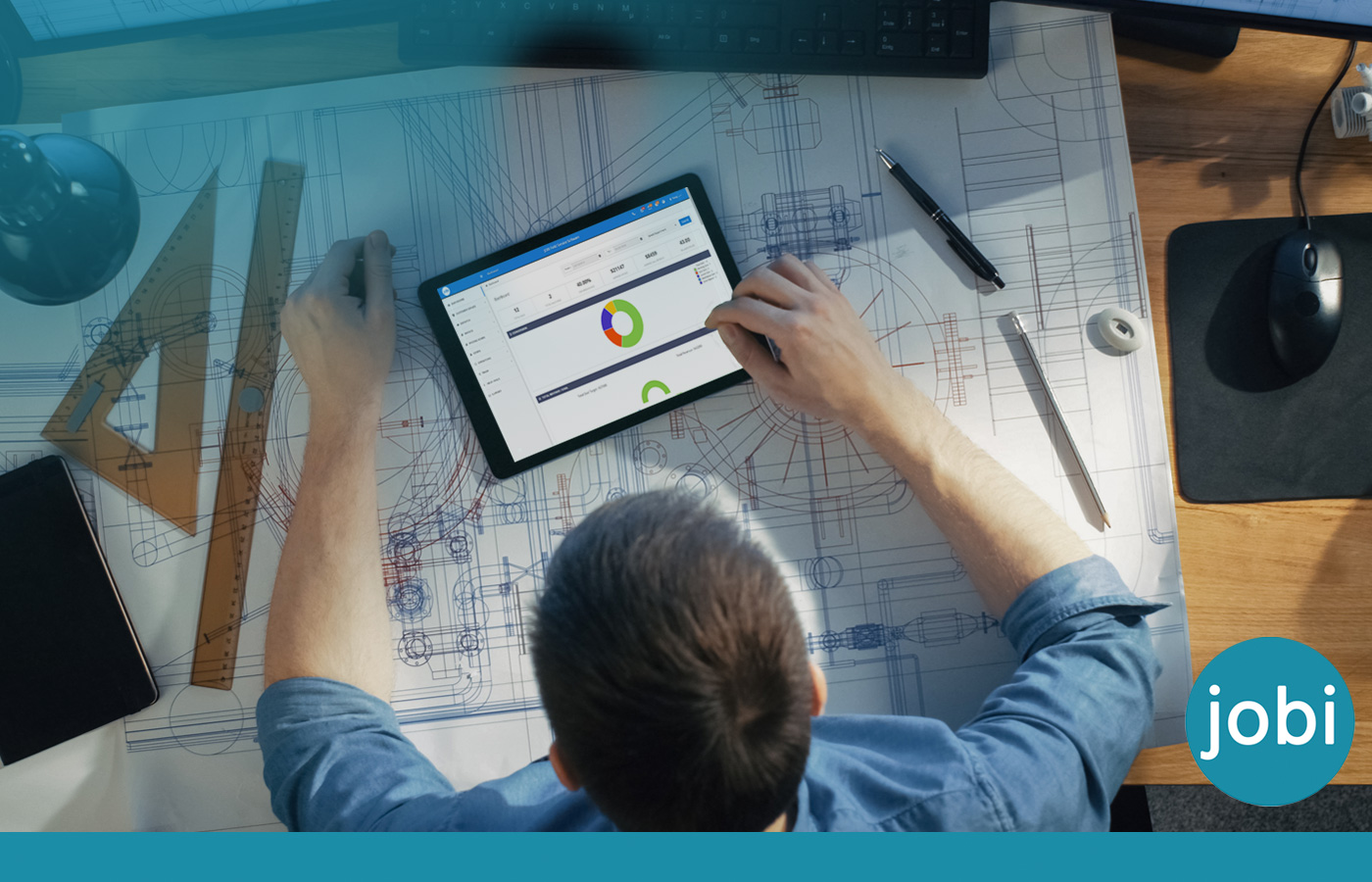 Have you been struggling to maintain high levels of profitability with your electrician company? Electrical contractors using the Jobi app, with the flat rate pricing book built in, report an average 378% increase in revenue from the same amount of calls. Handling the various areas of your company can be complex, particularly when it requires so many different pieces of software, moving parts and various solutions.
Call (877) 764-6304 to start your trial
We've aimed to make things easier for electricians and Jobi is an all in one solution. That means that you can handle everything from the same app in minutes. Our solution is user-friendly, fine-tuned and designed with electrician company owners in mind. So, whether you are working solo or running multiple electrical technicians you will benefit from the Jobi Pro app.
Grow Your Business Potential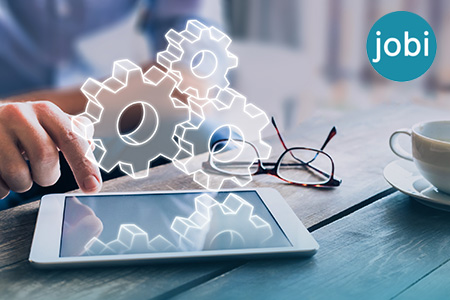 We've asked clients who are already using the app for their electrician companies and have been thrilled with the response. With this app, you can unlock the full potential of your business and grow your profits like never before. In fact, as mentioned above, through our research we have discovered a 378% average climb in revenue for companies using Jobi who haven't increased their level of calls! Jobi optimizes all aspects of your electrician business including customer relations, call tracking, technician tracking, scheduling, route mapping, digital service agreements, flat rate pricing options and paperless real time invoicing.
Using the Jobi electrician business app, you will have more power over pricing, billing and service agreements. This means that you can ensure that less money slips through the cracks and maximize your profit potential while offering your clients service options.
With flexible flat rate pricing menus, you will be able to set up electrical service estimating and customer pricing options. This allows you to take full control of what you want to charge for every electrician service that you offer through your company. Plus your technicians won't seem like they're trying to up sale or provide unneeded services. If a tech notices something else that needs to be addressed, in seconds the client will have pricing options and be able to make their own decisions.
Furthermore, you will be able to gain access to a wide range of data sources through the app. This data can be used to channel decisions about how to improve your business, expand and grow in various different directions. You'll also have full visual analytics in a real time system that is second to none. The clear information provided here, can be an essential tool for improving your electrician business.
As well as pushing forward with business growth, the app can also be a key tool when you are keen to improve the reputation of your company. The Jobi homeowners app enables your clients to retain documentation on previous services, future needed services and they can click to call you anytime.
Goal setting and project tracking are both real options that you can use to greatly boost your level of customer service and support. Of course, it's not just your customers that are going to benefit here. Your electricians will too with a system that makes management of your electrician company easy and completely accessible.
From Order To Payment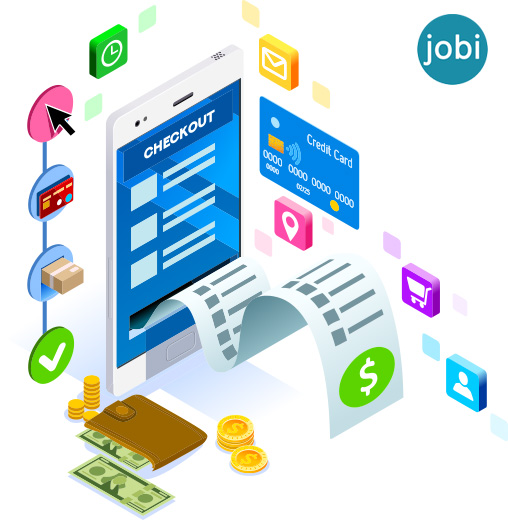 You can handle everything Jobi electrical contractor app. Set up an order and then use assignment tracking to find out exactly where a service electrician is. Connect with the customer and provide them the information they need to know when an electrician will arrive and deliver the service they need. Technician tracking operates in real time with a GPS system to optimize all scheduling possibilities. There will never be lags or delays with Jobi's smooth, seamless system.
Once an electrician arrives to complete a project you will be able to monitor their progress through the app. Everything can be completed through the app, even payments. It's possible to complete billing & invoicing in real time using QuickBooks and ensure that all files are in order and paperless. You won't have to worry about things getting lost or forgotten with this complete paperless solution.
You can even use the billable hours tracking feature to make sure that each electrician is being paid the right level for the service that you are providing. Schedule multiple jobs, track sales, with electrical flat rate pricing, and make sure that you are constantly keeping up with the ongoings in your business.
Professional And Flexible
You always want to make sure that you impress customers and clients with your level of professionalism and the service that you offer as a field service electrician. That's why we recommend accessing our customizable branding option. By doing this, bills and invoices that you provide to clients can be marked with your logo or name. This looks fantastic and sends a strong message to your customers that they are dealing with experts.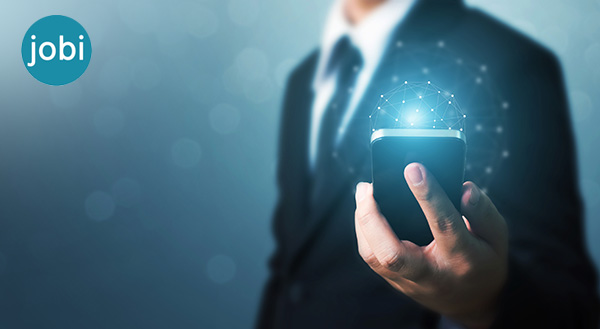 You'll also be able to access customer history through the app too. Customer history ensures that you know exactly what customers want or need for each order. It ensures that you are consistently one step ahead and able to deliver an efficient service. Customers don't need to fill you or your electrician in on any issues because you will constantly have all the information you require at your fingertips.
As well as keeping things looking professional this is a fully flexible solution. That means that you can use it for economy, mid-range or premium services and solutions. So, whether you're providing solutions to the typical business owner or the average homeowner this will be the right choice for your needs.
It All Starts With A Click
You might be worried that this electrician business software will still be complex to use. We promise this isn't the case. You can begin and schedule a call with one click. After that you'll find it easy to record calls, schedule solutions, send electricians out on the job and complete payments. It's all right there at your fingertips and just waiting to be accessed. You'll be amazed at how easy running your company can be when you're using Jobi.
If you want to learn more, make sure you contact us today and a friendly member of our team will be happy to assist you. Alternatively, the tech is available for a trial, perfect for electricians ready to revolutionize their business model.
Economy
Companies with 3 users
Call (877) 764-6304 to setup your account
Bronze
Companies with up to 7 users
Call (877) 764-6304 to setup your account
Silver
Companies with up to 17 users
Call (877) 764-6304 to setup your account