Dispatch App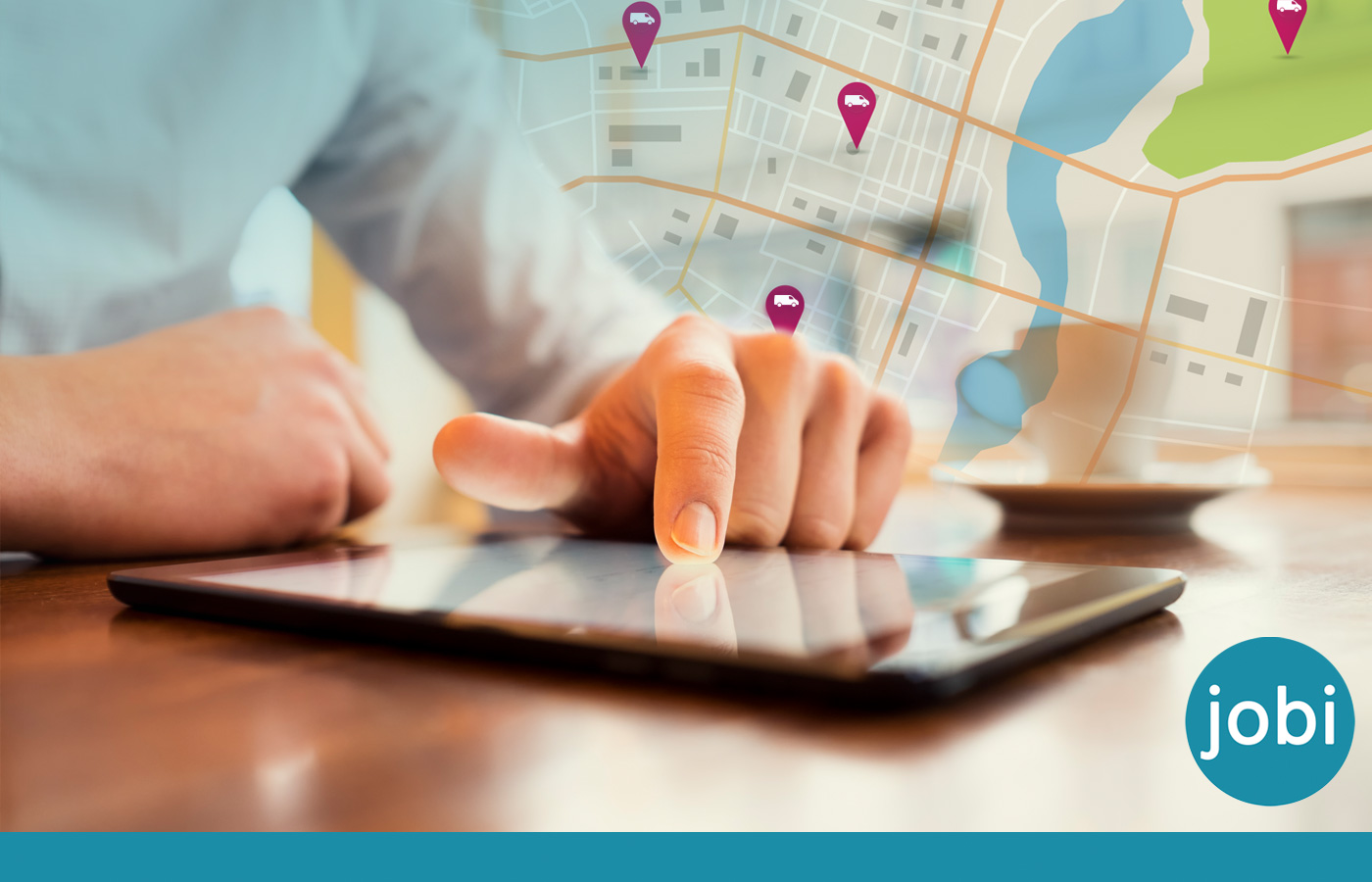 Running a business should be seamless, without mistakes that can affect your clients in a negative way. When you have the tools at your disposal, it's far easier to get things done on time, even with employees to watch over while you do it. Small mistakes only ever start out small, because they then escalate into much bigger problems which you just don't need to worry about. If you want to slow down the number of mistakes that your business makes, think about how operations management software can assist you in keeping your technicians on track. With the Jobi app, you have everything you need for smooth, seamless dispatch app for contractors at the touch of a button.
Call: (877) 765-6304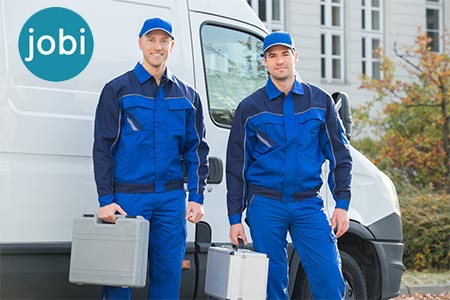 The Jobi dispatch app offers your team in the field and in the office a way to be productive. Productivity requires efficiency and the Jobi dispatch app will assist you with paperless service contracts, paperless invoices, scheduling, dispatching, GPS tracking, call tracking and the Jobi dispatch app has a customizable flat rate pricing book included keeping your technicians synchronized while demonstrating integrity to the clients. Jobi Pro is ideal for HVAC, plumbing and electrician small businesses.
With an all in one dispatch app, you can keep your team as connected as possible, which makes it far easier to manage your workforce than ever before. Jobi aims to to help you to easily dispatch your staff, track them with the jobs that they are doing and using QuickBooks integration to maximise revenues.
Scheduling & Management
Service scheduling software is one of the best ways that you can know where each member of your team is and what they're supposed to be doing. This can help you to effectively manage the workload of your business and allow you somewhere to store and organize all of the work requests that come your way. Job dispatch software can help you to send the right workers to the right job at the right time – and all from the palm of your hand. It's the perfect tool for plumbers, electricians and HVAC professionals. It's the dream app to allow you to streamline your processes and having a service management app on your smartphone can allow your business to tick along in the way that it should!
The best bit? The in-built call tracking lets you store the various job details that you receive. Not only does this help with your marketing strategy, it allows for accurate invoicing and records management, helping you to balance each task of your business without error. You can receive service requests right to the software's admin panel, allowing you to schedule those jobs with the right worker instantly. Convenient? We think so! You can use the dispatch app to send your team where they need to be at the right time.
How to Setup Call Tracking in Jobi Pro
Tracking Your Technicians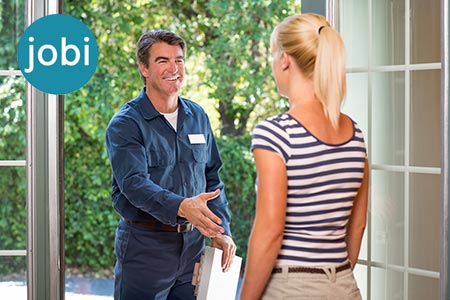 With the Jobi app, you can track your technicians, allowing you to be far more efficient with each job that you get through the software. Not only does this feature help the other members of the team to understand where their colleagues are at one time, urgent callouts are far easier to manage because you can see in real time where people are and at what time. With Jobi, you get an app for service technicians that works for every process your business has. With new service requests viewed at a glance, workplace processes become leaner and more focused on getting the job done, cutting out all the unnecessary paperwork and chatter. This lets your technicians to get to the right job as soon as possible, enhancing your reputation with your customers. Jobi aims to save your workers time, providing help with directions for each job and automatically prioritizing jobs by location so that they can spend time focusing on providing the best possible service while in the field. When you save time, you save cash, and Jobi does just that.
Business owners that recognize and track how long certain tasks take are those who are closely managing their processes. With this field service dispatch app, you can learn to cut down on wasted time, because even when your technicians are working effectively and efficiently, you'll notice the trends that could have the potential to slow them down. This can force them to take longer to complete each job. Did you know that you can use this dispatch app with the GPS tracking in vehicles? This can help you to see how efficiently your technicians can be from one location to the next. Data storage capabilities means that you can store the location data on the driving routes of your team, and this can then allow them to figure out where they need to be more quickly. Enforcing better driving habits in your staff can only be a good thing for your business an the way that the public view you. Over time, this will lower the maintenance and fuel costs that easily build up.
Flat Rate Pricing Benefits For Your Company and Clients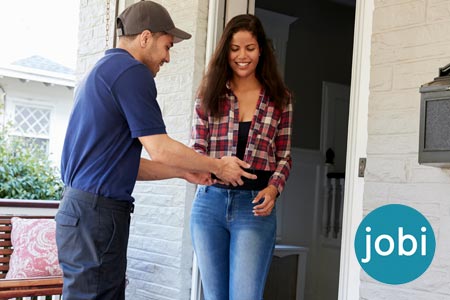 Thanks to Jobi, paying for services can be far simpler than ever before. Technicians are unable to work before the contract is agreed, and the paperless service contracts on the app lets them quickly and efficiently select from the service options that are provided in your customizable flat rate pricing menus. This is great for record keeping and the paperless service app is great for the environment, all at the same time. That paperless real time invoicing that was mentioned earlier allows your staff to collect payments from clients much easier and helps you to save money on the costs of printing invoices and waiting for payment. When you want a service management app that runs efficiently from your phone, Jobi is what you need.
Streamline Your Dispatch Services
Jobi is the service dispatch software that could change the way that you do your business and the way that your technicians do their job. Efficiency, convenience and the ability to continuously stay connected is an irreplaceable tool that works for the whole team. Take a closer look at our software and contact us today for more information about how to sign up to this prestigious software. Let us help you to change the way you do business.
Economy
Companies with 3 users
Call (877) 764-6304 to setup your account
Bronze
Companies with up to 7 users
Call (877) 764-6304 to setup your account
Silver
Companies with up to 17 users
Call (877) 764-6304 to setup your account