Service Dispatch Software For Contractors
Operating and growing a business is all about efficiency nowadays. A heavy emphasis must be placed on quick solutions that can help you find clients, deliver services done right on time and get paid faster. This will allow you to focus on your work itself and it allows you to work with more clients instead of dealing with paperwork. Not only are digital solutions more efficient, they're also more cost-effective and surprisingly easy to adopt, even if you've been operating your business with traditional paper solutions for years.
Call Now: (877) 764-6304
Digital Service Maintenance Agreements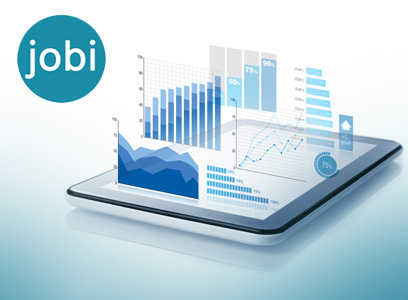 However, it would be surprising if you haven't already adapted to your business to support a digital workflow. Whether it's keeping records of your clients, handling shifts or even growing your exposure with the help of an online presence, technology has found its way into every business. You could be a plumber, an electrician or even an HVAC installation business – all contractors nowadays have some kind of digital solution to make their work easier.
Sadly, one area that has yet to see widespread digital adoption is in maintenance agreements. All contractors, whether they work with HVAC systems, plumbing or electricity, will need to create maintenance agreements and abide by them in order to professionally maintain the systems and appliances you will be repairing and stay connected with homeowners. For some reason, these are still handled with paper contracts and there are several disadvantages that can cause frustrating issues. For instance:
Your clients will likely need to contact you through slower means such as phone or email, and you may not see their messages right away
Scheduling regular maintenance requires a lot of effort and records could be easier to maintain if digitized
Maintaining flexibility requires you to work with fewer tools, and carrying around paper records everywhere can get tiresome and frustrating
It's impossible to integrate paper solutions with digital ones such as cloud accounting, making maintenance agreements difficult to track
As you can see, maintaining a business is difficult if you can't stay mobile and access all of your relevant data, contacts and respond to queries in a quick and efficient manner.
But that's exactly where Jobi can save the day.
Run your business with your phone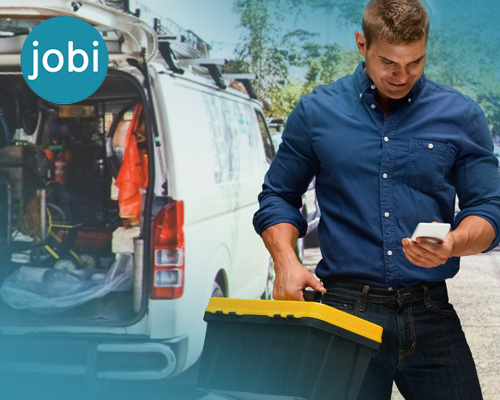 Disconnecting yourself from the office might seem outrageous to some people. How will you use a computer? How will you print your forms and maintenance agreements? How will you keep in touch with your clients and track service requests?
Whether you're an HVAC service professional, a part-time plumber or manage several electricians as part of your company, Jobi can transform your traditional paper-reliant system into a completely paperless digital system with ease. Here are just some of the major advantages that you can expect when making the switch to Jobi for your contracting needs:
Full digital adoption for both the contractor and client. Unlike paper-based systems and older digital workflows, Jobi puts the convenience of digital solutions into the hands of both the contractor and the client. Jobi allows you to create your very own branded smartphone app that allows your clients to see their warranty, service history and even book services from you directly. All of these requests are automated, so you'll never miss a call again and you'll be able to automatically accept requests whenever your clients need your services. Your clients will be able to check their invoices through your branded app as well, making it simple for them to pay you and even easier for you to accept a variety of payment methods.
Easily schedule services, maintenance. Why go through the monotonous task of assigning contractors to jobs and scheduling your workday? To make things easier, Jobi can easily schedule work for contractors working under your name or for yourself if you work on your own. You'll never miss an appointment again and you can easily manage multiple maintenance agreements without accidentally double-booking your services.
Take the frustration out of invoicing and accepting payments. As a digital system, Jobi has full integration with all major payment methods such as credit cards, debit cards and digital wallets such as PayPal. Not only does this give your clients multiple ways to pay for your services, but it also makes the entire invoicing process simpler. You'll be able to quickly and efficiently create invoices to send out, and it will automatically apply any maintenance agreement discounts that you offer.
GPS tracking for contractors lets you stay in control. If you have several contractors working for your business then Jobi allows you to stay in full control and monitor their progress in the field. This is much more efficient than waiting for phone calls or trying to get in touch with your contractors with slower methods like SMS messaging. Coupled with Jobi's superior scheduling services, you can easily respond to emergency calls or reschedule jobs should a contractor suddenly be unavailable or if a client has to change their appointment at the last minute.
Real-time sales dashboard and analytics tracking. Jobi doesn't just make running your business easier, it also makes growing your company a lot smarter and more efficient. As a turnkey solution for all contractors, Jobi also provides analytics tracking via a real-time dashboard. With this data, you can easily track your sales and see how far you are from your goals, and you can optimize our marketing campaigns to increase your return on investment.
With so many advantages, it should be easy to see just how much more efficient your business can become with the Jobi service dispatch software. Ditch the paper and arm your business with smartphones to create a more streamlined workflow that is beneficial not just to your business, but also your clients.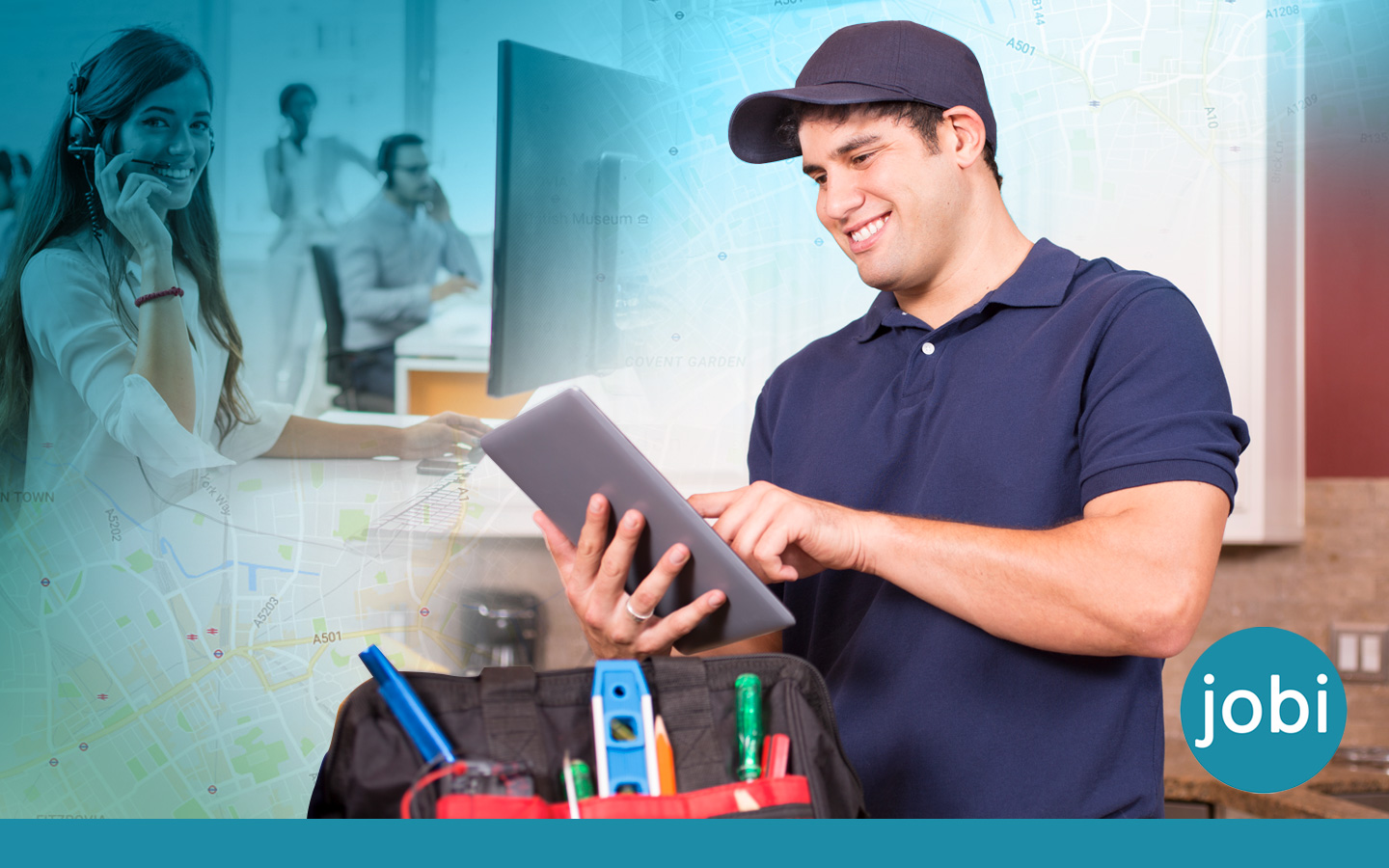 Economy
Companies with 3 users
Call (877) 764-6304 to setup your account
Bronze
Companies with up to 7 users
Call (877) 764-6304 to setup your account
Silver
Companies with up to 17 users
Call (877) 764-6304 to setup your account