Field Service Management Mistakes & Blunders
Field service management can be hugely beneficial to businesses of all shapes and sizes, as it can help your company to maximize operational productivity. Today, most sizable companies tend to have at least a simple field service management system in place, because without one, navigating orders and the many other parts of running a successful business becomes even more complex than it already is.
For service-based companies, the use of a field service software is even more crucial, because staying on top of the various parts of running a service-based company is complicated and often hard to do. Whereas, if there's field service management in place, you can make the process of managing your systems, services and clients much simpler and more straightforward.
Bearing all of that in mind, it's important to understand that even with field service management in place, things don't always go according to plan. In fact, sometimes mistakes and blunders can be made. Wondering what these could be and what causes them? Read on, for everything that you need to know about the most common field service mistakes and blunders.
Can't optimize your fleet to increase routing & scheduling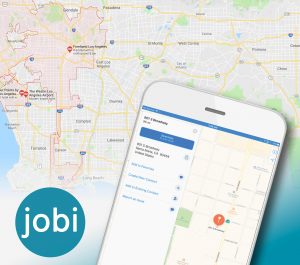 A big part of what field service management does is automate various daily tasks. For instance, take Jobi for instance, Jobi management allows businesses to connect more easily with their customers via the Jobi app, meaning that it's easier for appointments to be made and service calls to be scheduled. This software can also be used to set up the most efficient routes for your fleets and can be used to track them too so that if a vehicle is running late, for example, you can inform your customers of the time change.
Of course, without this software, optimizing fleet routing and scheduling becomes far more difficult and a much more complex task. If your business doesn't have adequate software in place to deal with these kinds of tasks, they become much harder to manage. By being able to use field service management software, businesses can cut costs by planning routes that are more efficient and require less fuel to be used. This is vital because when it comes to costs and revenue, businesses are always looking to reduce their spending and increase their revenue. While it is possible to map routes by hand, it's a much more complex and time-consuming process, which ends up costing companies more due to the time that team members have to spend on the task.
Not offering the right services
A vital part of utilizing field service management is the fact that it makes it easier to offer the right services, or at least, it's meant to. However, in some instances, companies make a mistake which means that they aren't able to offer the sought after services that their customers require. This can be because they lack the ability to do so, due to the fact that managing their processes is more complex than it needs to be. This means that they need to limit their services in order to be able to handle them effectively. Whereas, if they were to implement effective field service management solutions, they would find that they had less to focus on at any one time, allowing them to offer a broader range of services.
One of the incredible things about utilizing field service management software is that it makes multitasking much easier for businesses. This is because when a company has access to automation software, such as Jobi, managing various tasks becomes much simpler, which in turn means that it's simpler to handle multiple tasks, which means offering a wider range of services is more doable with our dynamic flat rate pricing menu.
Sending out the wrong invoices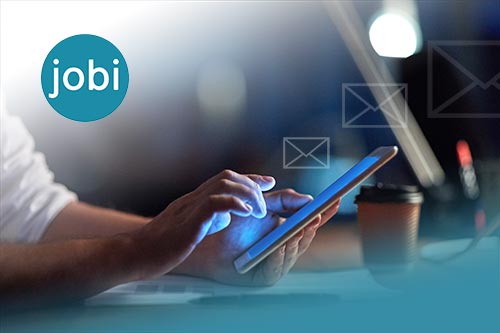 When life gets busy, it's easy to make mistakes. While everyone makes errors from time to time, it's completely unprofessional to send out the wrong invoices to customers. Receiving an invoice meant for another customer can cause a lack of trust because there is then the concern that sensitive details may not be safe with your company. That's why sending out the wrong invoices is one blunder that your business does not want to make. Of course, when you're busy, you can't always control what mistakes you make, which is why it's so beneficial that you consider taking advantage of any help that will minimize the workload that you have, such as field service management software.
If you choose to take advantage of jobi field service management app, you will find that when it comes to management of your business's finances, from sending out invoices to dealing with your accounting including Quickbooks integration, becomes much easier. This is because you will find that it's not only much easier to manage your systems, but also to automate them. For instance, you can choose to automate when invoices are sent out. For regular clients, this can be highly beneficial as it can mean that their invoices can be scheduled to be sent out on a set basis so that this is something else that you don't have to worry about. By automating these tasks with the use of specialist software, you can make running a successful business a much easier task.
Prevent confusion over pricing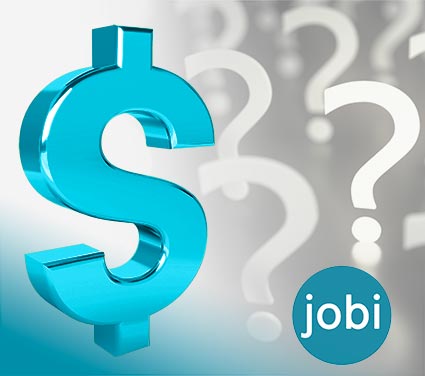 Another mistake that you don't want to make is creating confusion surrounding your pricing. When it comes to the prices that you offer, as a business owner, you want to ensure that there is no confusion surrounding what comes with each option. By taking advantage of field services management software, you can ensure that when it comes to mistakes with pricing, there aren't any. You can create a price list that can be sent out automatically with emails to potential clients, to help ensure that when it comes to your pricing, there is no confusion.
If you want to ensure that your business has every chance of success, it's essential that you take note of the most useful systems, such as field safety management, to ensure that you can reduce the risk of mistakes and blunders being made.